Coldstream Family Practice
We are committed to providing quality everyda​y healthcare that is accessible to all
| | |
| --- | --- |
| Posted on April 26, 2017 at 12:45 AM | |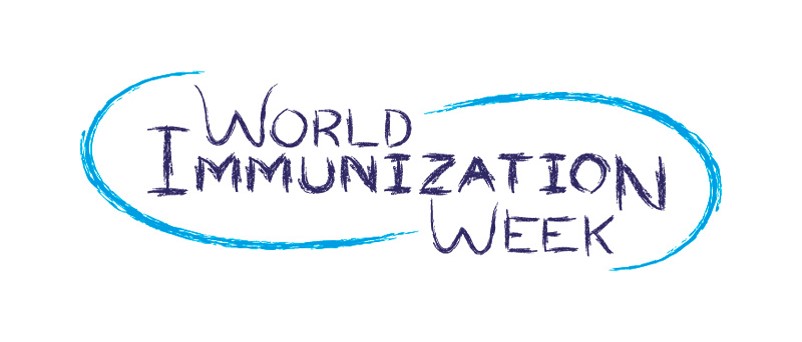 24-30 April 2017
As part of WHO (World Health Organization) global health days; World Immunisation Week aims to promote the use of vaccines to protect people of all ages against disease. Immunisation saves millions of lives and is widely recognised as one of the world's most successful and cost-effective health interventions. It not only prevents deaths from preventable diseases, it improves overall health for whole communities which decreases pressure on healthcare resources especially hospitals. It also decreases the usage of antibiotics frequently required to treat complications of infections/viruses.
This week aims to promote the use of vaccines to protect people of all ages against communicable/preventable diseases globally. As vaccination works best when used by the majority. It is also important as we get older to ensure that we update our immunisation with required boosters and when new vaccines become available.
Immunisation prevents illness, disability and even death from vaccine preventable diseases including cervical cancer, diphtheria, hepatitis B, measles, mumps, pertussis (whooping cough), pneumonia, polio, rotavirus diarrhoea, rubella, tetanus and chicken pox, and more.
Immunisation is vitally important for everyone, everywhere to survive and thrive as we work together to achieve disease elimination and improved health for all.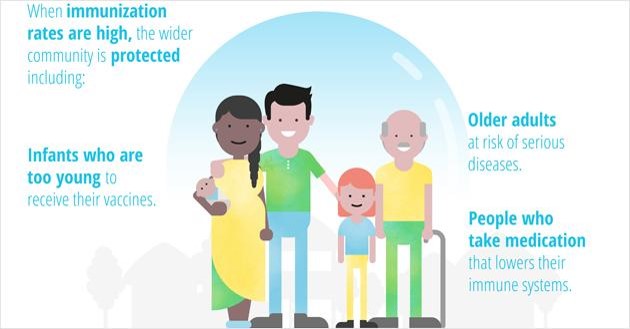 Vaccinations are not just for children....it is important to maintain vaccinations throughout life. Especially as we age we become more susceptible to illness and disease. It is vitally important for anyone with chronic illness such as diabetes, asthma, heart and kidney disease or those receiving treatment/medication that lowers your immune system; that you stay up to date with your vaccinations to prevent deterioration in your condition and therefore your health. For more information on the most current vaccinations recommended on the Vaccination Register for Victoria, go to www2.health.vic.gov.au/public-health/immunisation or come in and discuss your immunisation status.

Vaccination and the Immunisation program only becomes truly effective when used by the majority. Some diseases had almost been eradicated ( or became extremely rare) here in Australia but due to a decline in vaccination rates here and migration of diseases through travel and immigrants coming from poorer nations where access to vaccines is much lower; we have seen the resurgence of preventable diseases like pertussis (whooping cough).
Here at Coldstream Family Practice we believe in preventative health as part of wholistic health management and as such have held 2 dedicated Fluvax days (Wednesday 19th & 26th April) from which we have had a great response. As part of our commitment to our patients and wider community the clinic has sponsored the first 50 patients for Fluvax that weren't eligible for the Government's free vaccination. We still have a few free Flu vaccines available.
We are here for all your vaccine requirements from infant through to the elderly and travel vaccines can also be arranged in conjunction with Coldstream Pharmacy. So for yours and your family's health ensure you are all up to date with your immunisations and together we can work towards a healthier community.
Categories: None
/